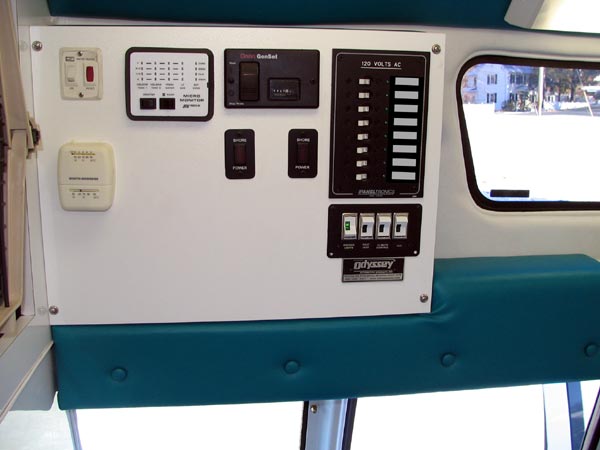 Control Panel
Our mobile grooming salon is fully self-contained. We have our own power source, central air-conditioning, propane furnace and hot water heater, ample lighting, high velocity dryers, hydraulic grooming table, plus a full days supply of fresh water.
Key Benefits
Safety: Your pet will have no exposure or contact with other pets.
Convenience: We are a salon on wheels, requiring nothing from you.
Stress Free: No more separation anxiety, with a view of home.
No cage drying: We work start to finish on one pet at a time. Did you ever wonder why the average brick and mortar grooming shop takes 3-4 hrs to do what we can in only 1? That is because they usually have a dog drying in a cage while working on another. We do not! Your pet receives one-on-one attention from start to finish, as should every VIP (very important pet).
---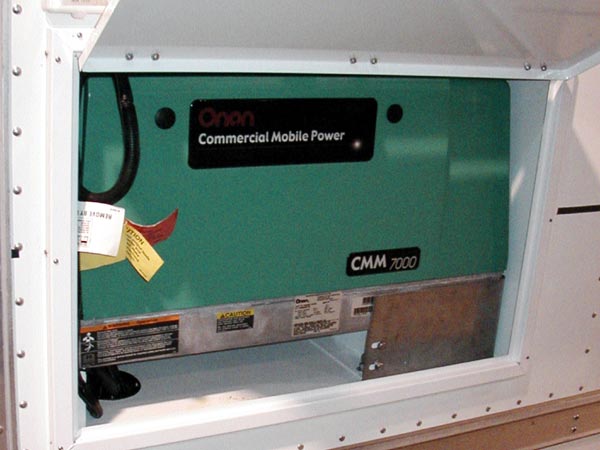 Our 7000 watt commercial generator.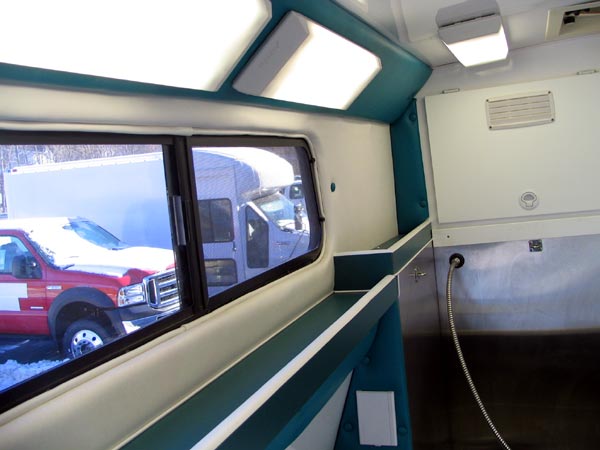 Eight florescent lights with high humidity ballast's.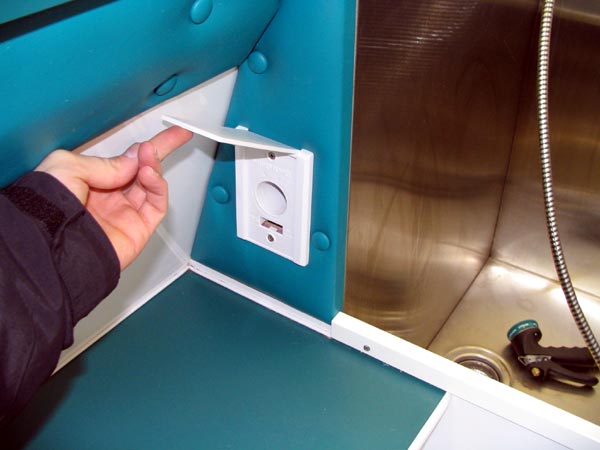 Central vacuum system with hose and connection with the ability to reach throughout the grooming and driving areas.